A full day trip to Rab is one of the most popular boat trips on the island and offers swimming on the most beautiful beaches, "Golden Beach" on the island of Krk, accessible only from the sea and the most famous "Paradise Beach" (San Marino) on the island of Rab.

Except swimming, you will be delighted by the beautiful views of Krk, Galun, Kormat, Plavnik and Cres.
Trip includes: welcome drink, lunch with a drink and music.
Departure: 8:30 from Njivice; 9:00 from Malinska
CALL US FOR INFO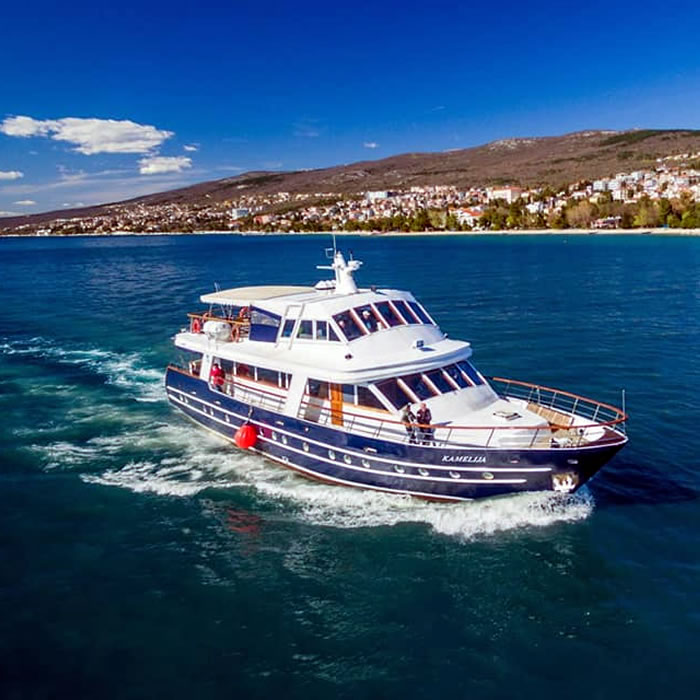 Boat Kamelija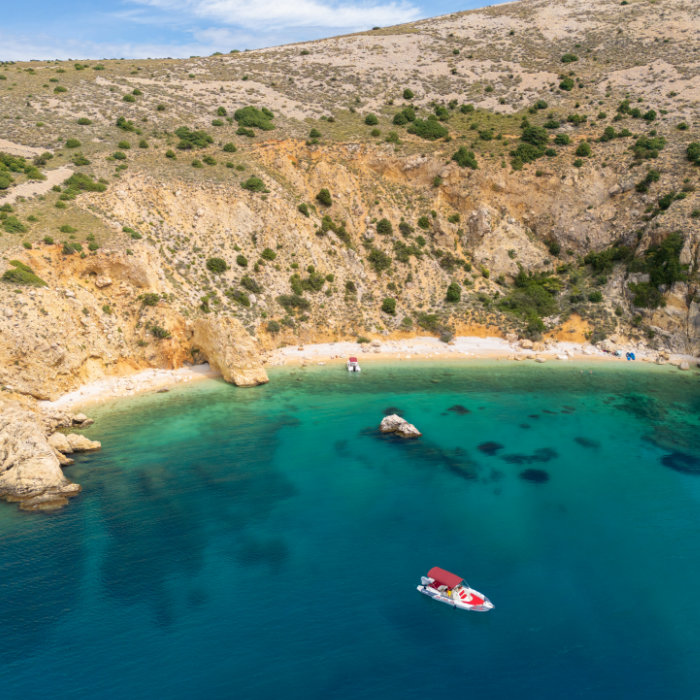 Golden beach Krk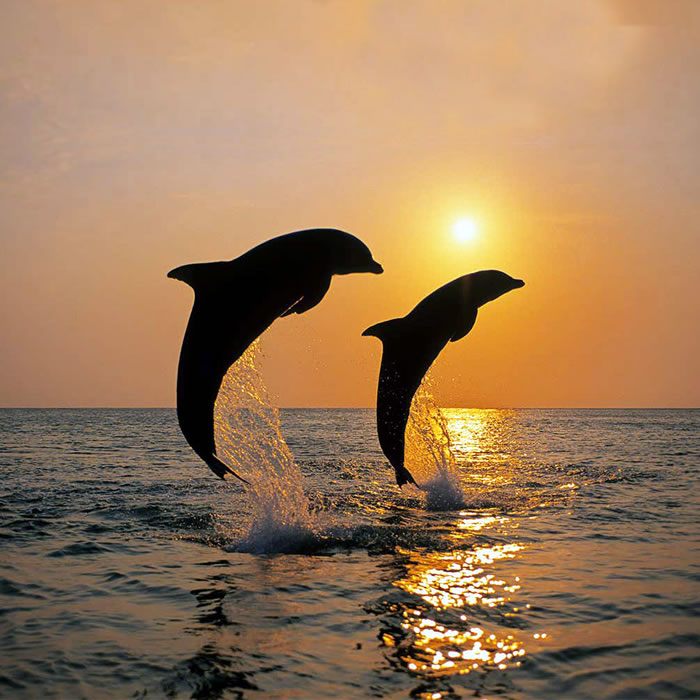 Galun - Dolphins
Paradise beach Rab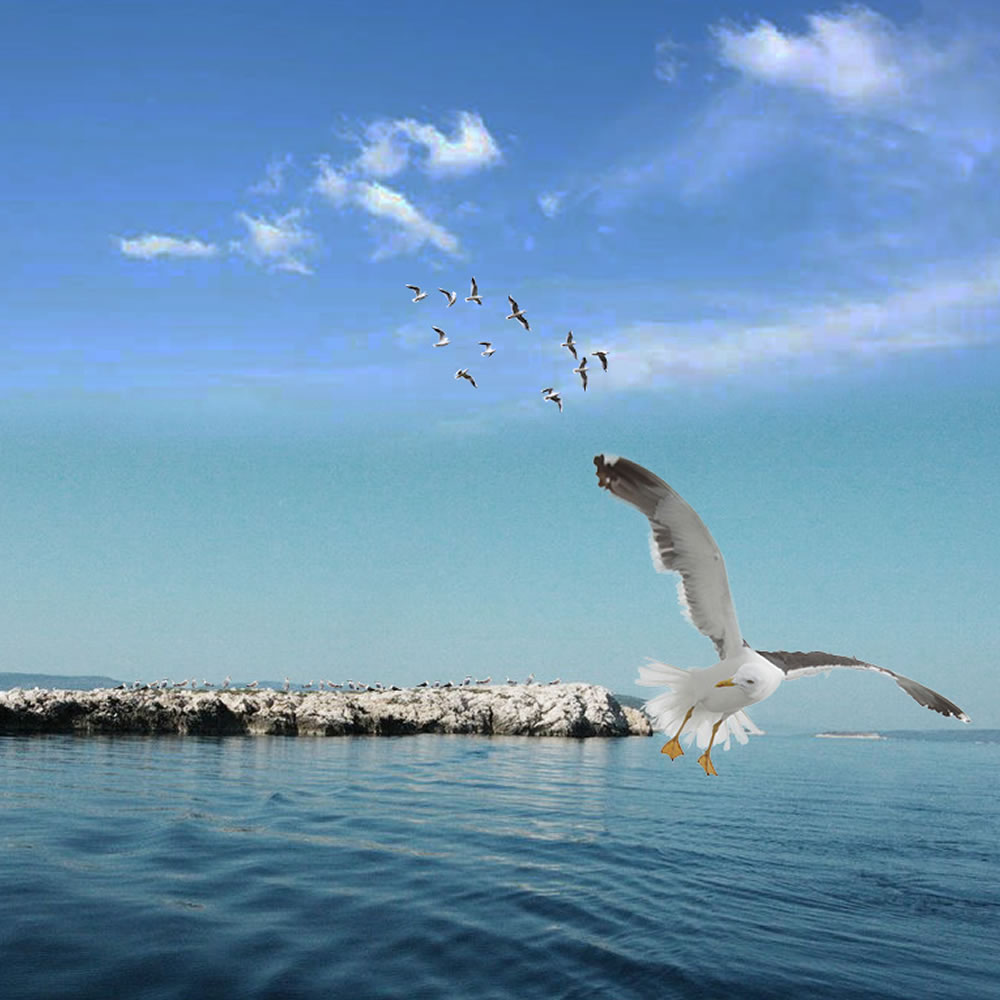 Kormat - Seagulls island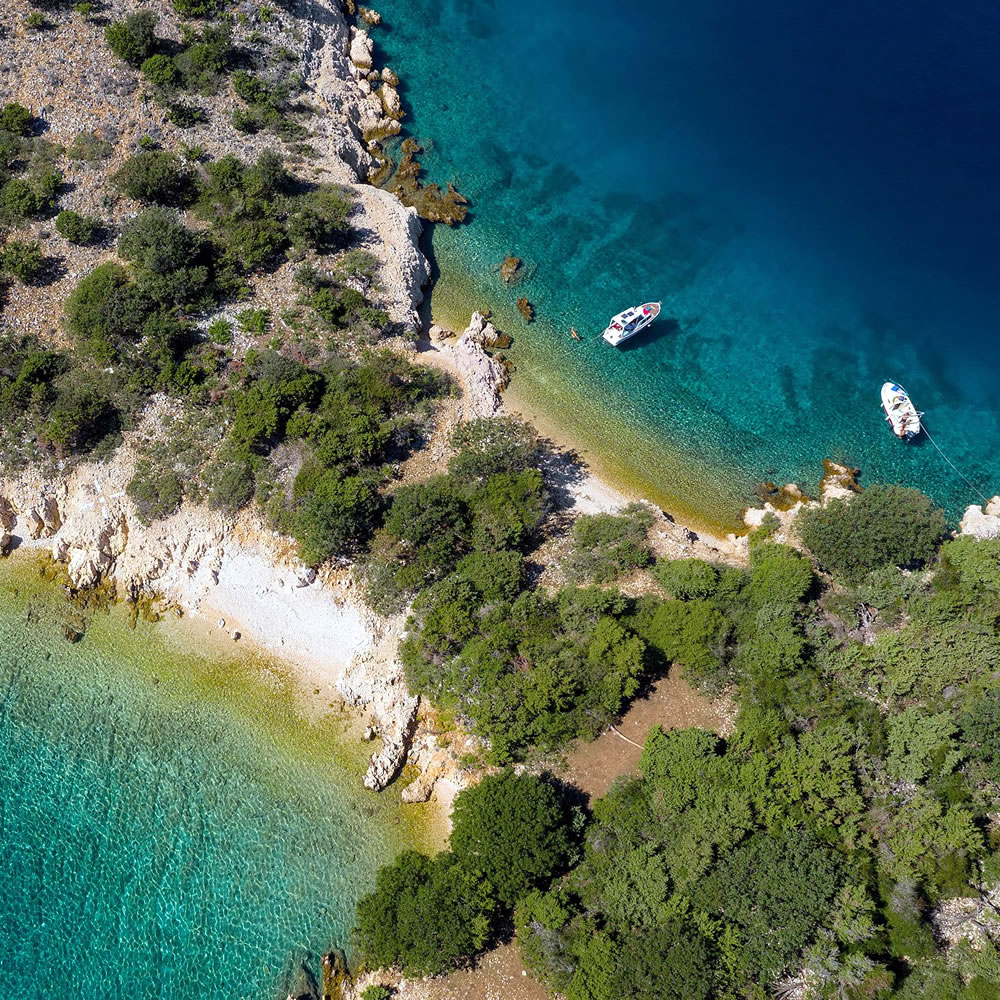 Island of Plavnik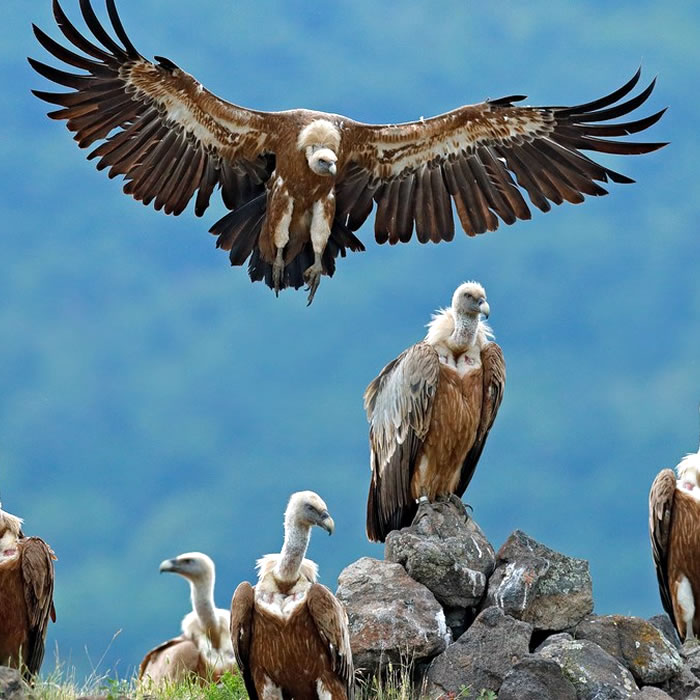 Griffon vultures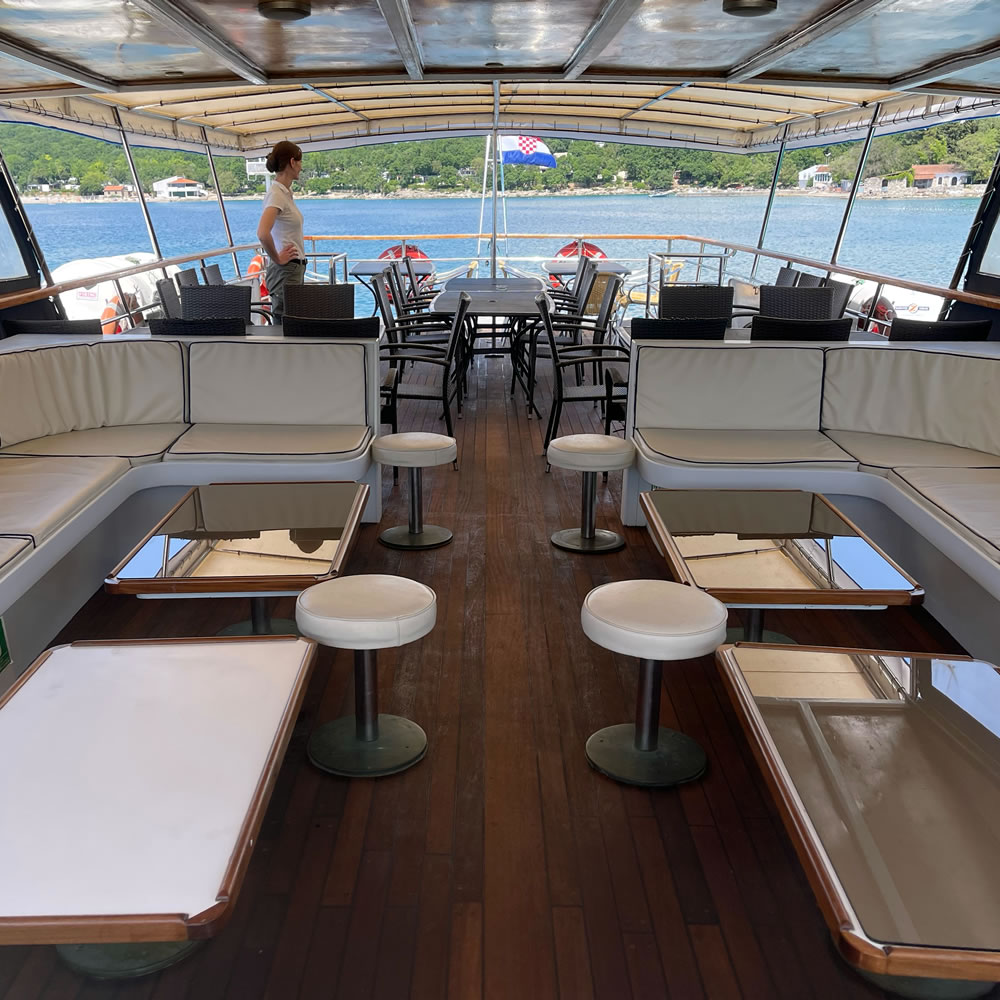 Bar & Restaurant area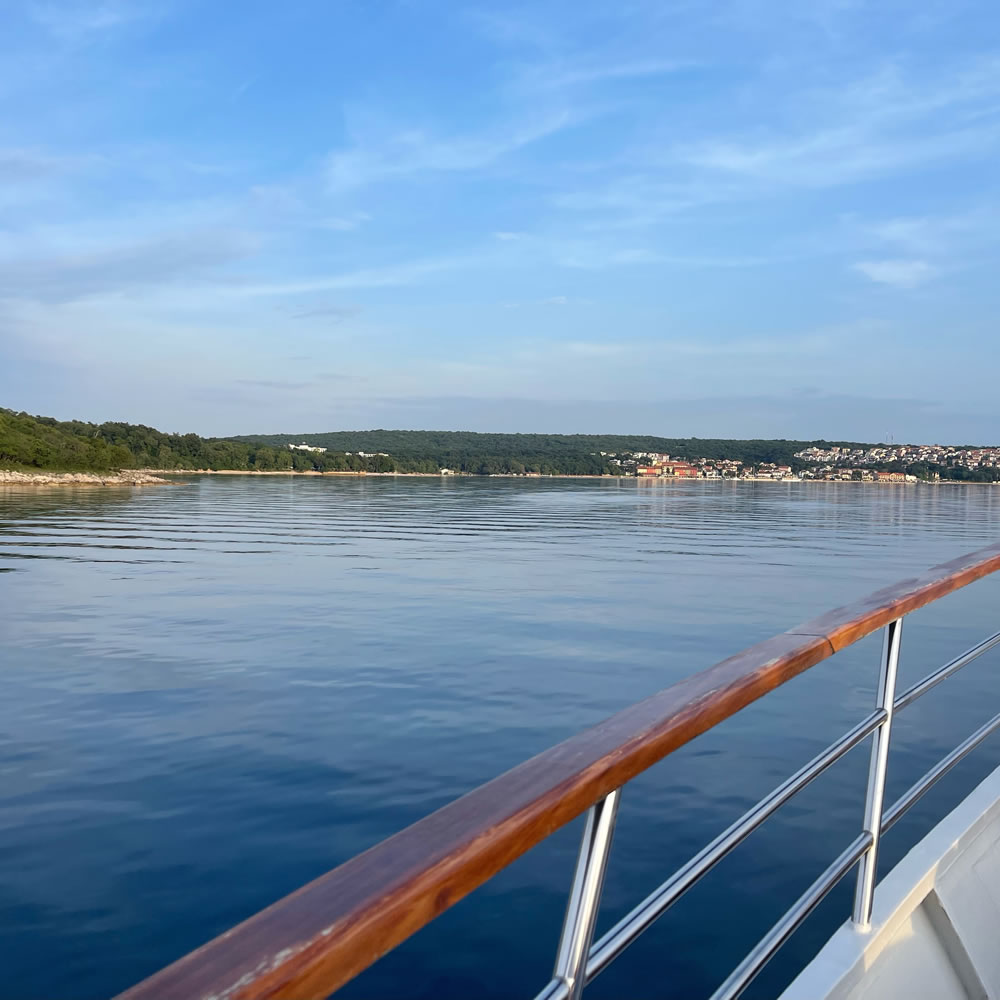 Panorama ride
Explore ...
KAMELIJA GOLDEN TOUR
Ship departures from Njivice and sails towards Malinska where other guests join us. Follows a panoramic drive of Krk, our largest city on the island.
The first swim is on the "Golden Beach", known for its crystal clear sea and stunning golden rocks. After swimming it's lunchtime while sailing to Rab.
We pass by the uninhabited island of Galun where, with a little luck, we will have the opportunity to meet dolphins that are common in this area.
We arrive in the port of Lopar - Rab where an organized train is waiting for us and transport you to the beautiful "Paradise Beach"( San Marino). The 2 km long sandy beach offers plenty of tourist facilities and is in the top 10 Croatian beaches.
The return to Malinska begins with a panorama of the island of Kormat, where lives the largest colony of seagulls in this part of the Adriatic. A flock of birds in flight delights both, children and adults.
Immediately after Kormat is the island of Plavnik, known for its wild nature and the habitat of protected griffon vultures. We can often see them in magnificent flight or resting on high steep cliffs.
Until you return to the port, relax and enjoy chilled drinks, full of experiences and unforgettable moments.